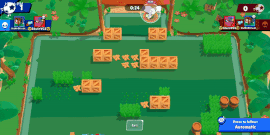 B2B|๓ikน❤️ᴺⁱⁿᵒ --> username
I AM A MORTIS / BIBI / FRANK MAIN
20k personal best, with 6 diff brawlers i have hit 800 with and pushed them above as well (Mortis, Bull, Bibi, Frank, Colt, Carl, Emz), and a 918 Frank hehehe
13k+ 3v3 wins!!!! i play now to help out people with power play or trophy grinding, or occasionally play with brawlers that are fun for me to play, like frank, bibi, or colt.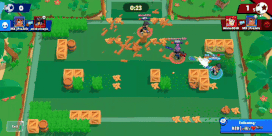 The only mode I play is Brawl Ball, which i happen to be a pro in. I don't even click on the other modes to collect the tokens. I just Brawl Ball. *SHOWDOWN IS FOR LOSERS*
I've played this game since beta and have a pretty solid grasp of all kinds of different comps, strategies, and just general S T U F F. I've played against lots of pros and even know some of them. I sometimes play with 2 ttz streamers of mine, either rinse or thinktank. check em out on twitch. I am currently managing one of the B2B feeders (Born2Brawl3).
I sometimes play tournaments with a RL friend of mine who is also rlly good at the game, along with some in-game and Discord friends for ca$h rewards, sponsored by Youtubers and pros in my club. Hmu if you are interested in partaking in some of them (WARNING! unless you are actually really good, you will get obliterated because there are actual pros that play in them!)
I consider myself maybe a little above average. I'm not some pro, but I feel like I am pretty solid at the game. All I can say is that I will win my lane like 80% of the time and attempt a trick-shot 100% of the time. The only brawlers I can make really flashy plays with are Mortis, Bull, Colt, and Frank.
Peep my account (or at least my main) if you want --> Player ID: #UGQR8UUG
----------------------------------------------------------------------------------------------------------------------------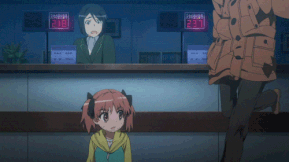 Brawl Stars Unrelated info:
Lil Uzi is my fav rapper i mean like come on that guy is a god LONG LIVE THE METAL DEVIL
I am a stoner-gamer-athlete to the max
-games i play: League of Legends, Grand Summoners, Epic Seven, Brawl Stars, AFK Arena, CoD Mobile, Clash Royale, Clash of Clans. (message me if you wanna add me in any of these games)
-favorite anime: One Piece and Go-Tōbun no Hanayome (Quintessential Quintuplets)
-sports: track(i run 5k and 400m. 16:47.3 5k and 53.2 sec 400m), soccer(right midfielder or attacking midfielder)
follow my anime insta @the_only_oniichan and DM me if you followed from this 🙃😜
Community content is available under
CC-BY-SA
unless otherwise noted.