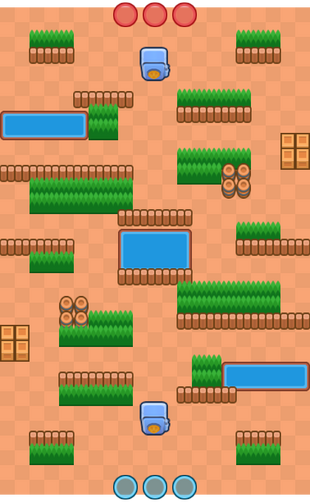 Fancy Fencing is a removed community map for the Heist event.
Layout
Teams start out on opposite sides of the map, as they do in a typical 3v3 game.
| Name | Count |
| --- | --- |
| Barrel | 8 |
| Wooden Box | 8 |
| Wooden Fence | 68 |
| Lake | 3 |
| Green Bush | 80 |
Tips
Generally, Brawlers that have some sort of "block-destroying" Super are better for Heist maps. This is because of the fact that the safes are often surrounded by a wall of some sort. So, if you break through the wall, it will boost your win chance considerably.
With any long range brawler, you can stand over by the wooden boxes and shoot the safe from a distance, without having to get too close to the safe.
Community content is available under
CC-BY-SA
unless otherwise noted.