These are the unlucky contestants that will participate in the Hunger Games: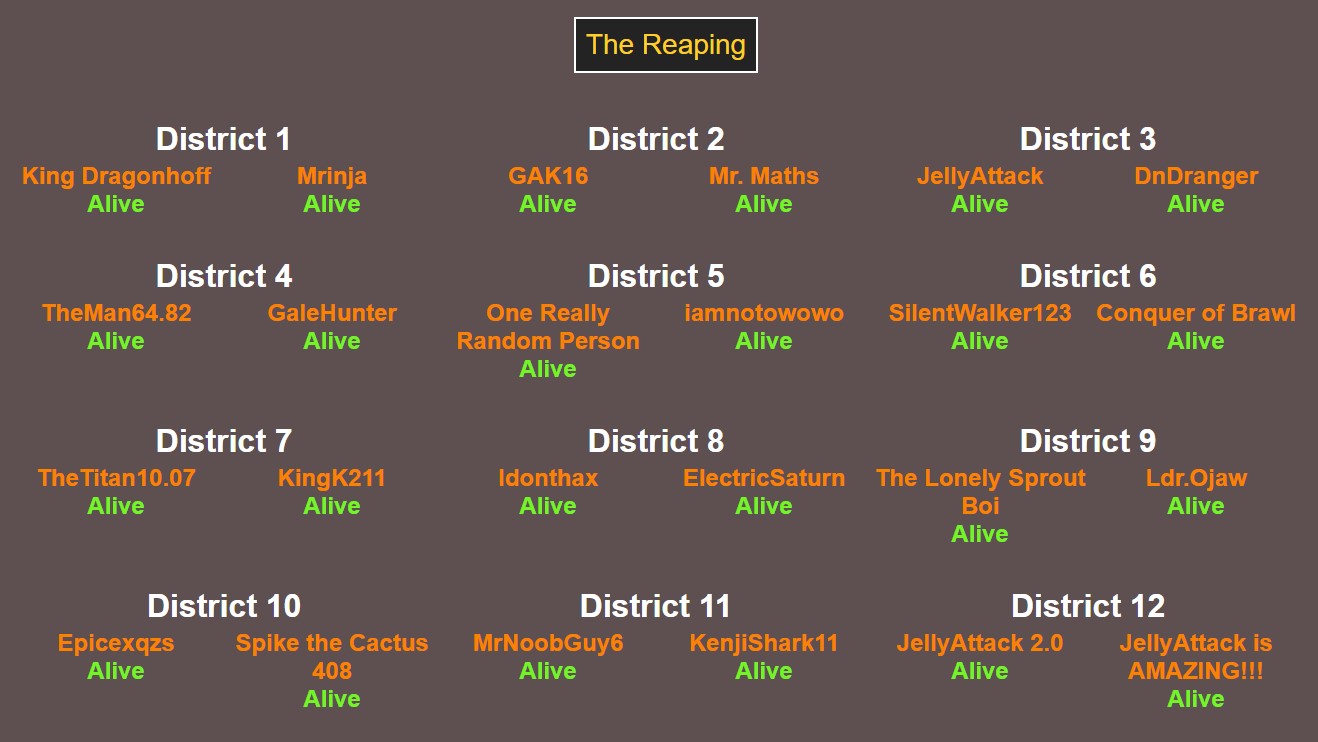 Answer the following questions in comments:
Who will win?

Who will be the first to die?

Who will get the most kills?

How many days and nights will the Games last?
Those who got three or more questions right will get a shoutout in my profile!
Enjoy!