Hello fellow brawlers and friends. Today I've bring to you, another Update Concept Idea. If you have checked out the first one, the link is right here and the second one is here
El Primo Changes:
But anyway, I look at El Primo everday (no homo) and i love at his mask. He's literally a Masked Fighter. So i was thinking, maybe Primo can get a bar similar to Shelly's. So when the bar fills up, he instantly gains his super. Once he uses his super and it hits an enemy brawler, they're stunned for 1.5 seconds! This would be a star power that only people at level 10 can get. Meaning you have to get the first two and then you can get Masked Fighter.
Game-modes:
Everyone wants life leech back. so do I even though i never got to play it. so its technically like showdown, but you lose health slowly. If Life Leech would be brought back, that'd be great! And this time, there'd be no bushes, because you can't heal up anyway.
Sparky!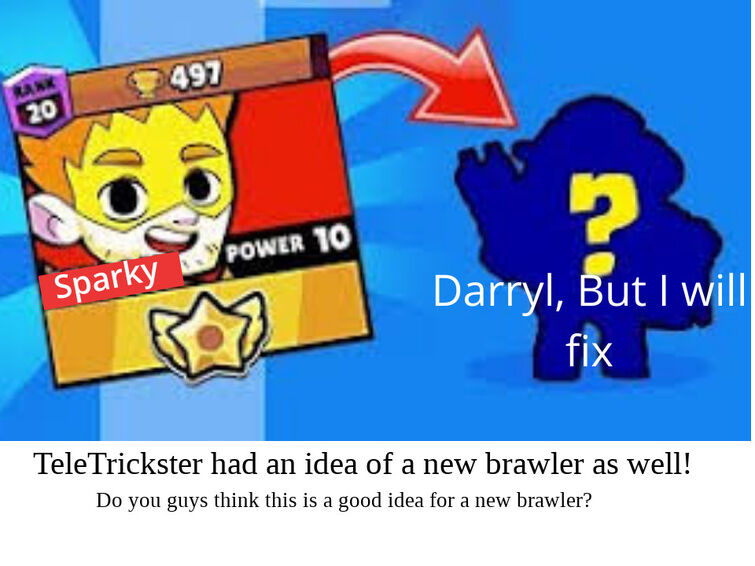 Originally Simon, but i changed his name to Sparky. I'm still doing more work on this and i will post more information on the next Update Concept. Stay tuned!
So that's it for today. Let me know your guys' thoughts. Should i keep posting more ideas? Let me know! :]